Screen shots
What does the game look like?
Obviously it depends on your computer. Some ingame screenshots appear below. Shows of the PC menu interface are on the welcome page.
A BeOS screen shot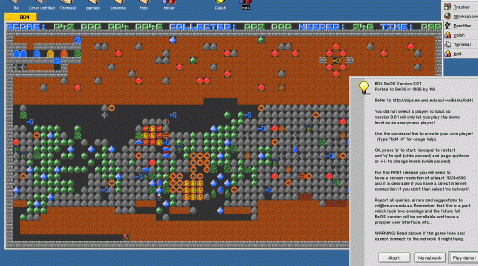 Screen shots from PC version
Some level screen shots appear below. Click to enlarge to full playing size.